NY Times today ran an article on Amazon and the frightening prospect of Amazon not only selling ebooks, but actually making deals direct with authors.  The nerve!  And not even talking to the publishing companies that control the entire industy!    What's next?
"Everyone's afraid of Amazon," said Richard Curtis, a longtime agent who is also an e-book publisher. "If you're a bookstore, Amazon has been in competition with you for some time. If you're a publisher, one day you wake up and Amazon is competing with you too. And if you're an agent, Amazon may be stealing your lunch because it is offering authors the opportunity to publish directly and cut you out.  Full article Here
You don't say?  Big companies are actually selling ebooks and talking to authors all by themselves!  Without publishing companies, bookstores, agents or any of that.   If you think it is just big companies like Amazon and Apple, think again.  And if you are just noticing now,  then you are pretty late to the party, and anything you do is probably going to be way too little and way too late.
The really surprising thing is that publishing companies, agents (et. all) have held on this long.    Things are much further along that one would suppose.  According to the Economist,  Amazon now sells more ebooks than paper books, and ebooks account for 20% of large traditional publisher's sales.  Blockbuster novels sell equal ebooks and paper books.   And if you think about what Apple did to the music industry, ie. just took it while nobody was looking, and what NetFlix and others have done to the once formidable Blockbuster, not only is there a full length novel written on the wall, the wall has long since fallen over.
A poignant moment this weekend, when I visited a neighborhood Blockbuster that I thought was still open.  We have ZIP.ca but there was nothing I wanted to see, so I actually got in the car and drove to Blockbuster.  But they too had closed, and in somewhat of a hurry by the looks of it.  All the signs were up and parking spots were still reserved, but a hastily written note on the door informed would-be video renters they were closed forever.  🙁
The traditional argument for publishers is they advance funds to authors for books that would not be otherwise written.  Nonsense.  Traditional publishers cater to A-list authors which generate huge revenue for very little cost, and any others are given puny bonuses, if you are so lucky to get that far, short print runs, and then refused further promo funds, effectively consigning author's work to the remainder bin.
I know of several authors who spend 2+ years writing a book, were given advances under $2,000, a quick promo tour and then nothing.  A pretty dismal prospect to say the least.  I could name several clients that have sold ebooks online, directly from their website, and make a solid steady $1,000 – $2,000 per month, and have done for the last 6 years.  Not a princely sum, but with very little work once the site is up and running, a pretty attractive prospect.   And fan mail all the time from people all over the world.  Granted they had some SEO on their sites, plus some extras from a techy relative, but none of that is beyond reach.  SEO and blogging isn't rocket science – Tips on DIY web promotion.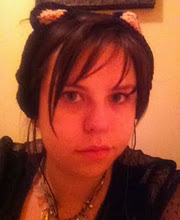 And the returns are not only modest.  26-year old Amanda Hocking is the best-selling "indie" writer on the Kindle store, author of the Trylle Trilogy, has 17 novels, keeps 70% of the sales and sells in excess of 100,000 per month.  At $8 each that is a cool million bucks (per year).
And it doesn't stop with books.  Amazon's new Kindle FIRE now sells Graphic Novels including Watchmen, Batman: Arkham City, Superman: Earth One, and Green Lantern: Secret Origin.  As well as hundreds of magazines and newspapers,  including The Wall Street Journal, The New York Times, USA Today, Wired, Elle, The New Yorker and Cosmopolitan.   Amazon is a little late behind Apple's IPAD, which had loads of magazines including many on a per issue basis, available for some time.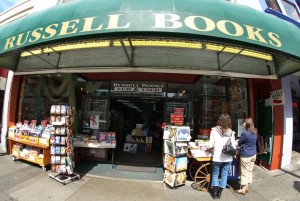 Whither Now the Printed Book

Apple and Amazon are the new publishers and it is all over but the shouting for traditional publishers.  Bookstores aren't going away though.  Probably fewer and much much more efficient ones though.  An interesting development that speaks volumes is Big Box Furniture maker IKEA now carries book shelves with glass doors – an ominous sign!   Books are to be seen but not read!
I love ordering technical books online at thriftybooks.com or abebooks.com (also based in Victoria BC), but somehow, nothing quite beats a visit to Russell Books, for a leisurely browse, then coming home with a big bag and sitting down in our big overstuffed couch and reading my NEW BOOKS with a big delicious cup of coffee!
(Visited 65 times, 1 visits today)